Raise a Glass to Increased Sales: Ten Expert Tips for Amplifying Your Appearance on Interpreting Wine podcast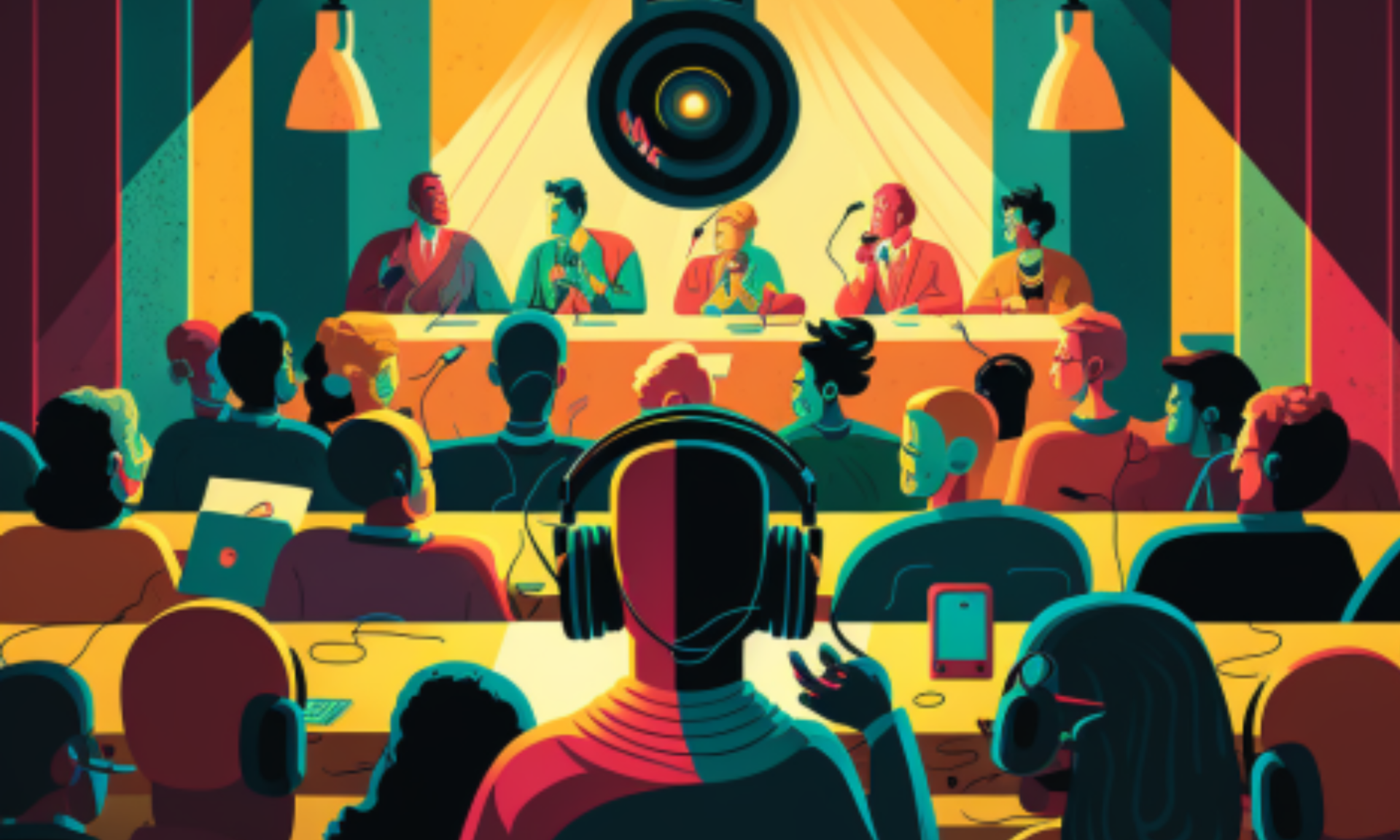 Producing close to 500 episodes of Interpreting Wine podcast over the last half-decade I've learned many lessons. At the beginning, I used to obsess about podcast production: equipment, planning visits, recording, editing and broadcast. A lot goes into learning how to make a quality podcast – as you might know if you've ever tried yourself!
As the number of podcasts in the wine niche has increased, there's more competition for the attention of my target audience. My focus has naturally shifted from production to promotion. Ensuring my hard work is reaching the intended international wine trade audience.
One way I've managed to stay relevant is discovering exactly what my listeners are looking for, rather than guessing. I do this informally, by asking in-person or by email. I've also begun surveying my WSET Diploma student listeners to find out what they want to hear on the podcast. That survey is live here: https://wset.carrd.co/
Another way I've kept growing is by helping my guests share their episodes more effectively. Greater awareness of their story among their customers increases enjoyment of the wine and the chances they buy more. It's also great for me as I reach new listeners, who might come for one episode, but hopefully subscribe and explore the full back catalogue.
Given that the majority of guests have never appeared on a podcast, it's natural that they'll need some help to share their episode in the most effective way. Here are five tips for maximising your appearance on Interpreting Wine and amplifying your message among your existing customer base and reaching new people. For each of these I've included a bonus ninja marketing tip to increase your reach.
Promote your appearance on social media.
Share the episode on your own social media channels, tag Interpreting Wine, and use relevant hashtags to reach a wider audience. Consider using visually appealing graphics or quotes from the episode to catch people's attention and encourage them to listen. It's also important to engage with comments and messages from listeners to help build a sense of community and connection. You could also consider creating a series of social media posts that build on the themes or ideas discussed in the episode, to give people a more comprehensive understanding of your brand. Essentially, the digital breadcrumbs that lead back to the long-form episode.
Ninja tip: Follow Interpreting Wine from your company channels so you're ready to tag my account when needed. www.instagram.com/interpretingwine, www.facebook.com/interpretingwine, www.twitter.com/winepodcast
Write a blog post about your appearance.
Recap your key points, share takeaways, and link to the episode so that people can easily listen. This is a great way to provide additional value to your audience allowing them to learn more about your brand and what makes it unique. Consider sharing behind-the-scenes stories or insights about your winemaking process to give people a deeper understanding of your brand.
Ninja tip: It's possible to embed the podcast directly on your website, either in the blog or the media section. This lets visitors listen to the podcast without leaving your page.
Share the episode with your email list.
Let subscribers know about your podcast appearance and share a link so they can listen. This makes you stand out as this is a non-sales message. Instead, sharing an interesting, educational piece of content, through which they'll learn more about you and the winery. Deepening the relationship with an already engaged and interested audience.
Ninja tip: You could run a special email-list only promotion or discount to incentivise people to listen. For example asking a question based on a unique fact you shared in the interview.
Use QR codes in physical locations
You can include QR codes on promotional materials or in your tasting room, and when scanned, they can link to your episode. This can help you connect with your audience in a more meaningful way and encourage them to engage with your content even after the episode has ended.
Ninja tip: Qr codes can link to a landing page for the episode from where they can listen, join the mailing list to enter the competition or even buy wines mentioned in the episode so they can taste along. Make this content evergreen so you get the biggest return on investment possible.
Don't neglect Word of Mouth
Good old word of mouth can be one of the most powerful ways to reach more listeners and build buzz in the lead up to broadcast. Simply mentioning the episode number to colleagues, customers and friends: "It's episode number (known once published) on Interpreting Wine. Available wherever you listen to podcasts"
If you have a tasting room or retail location this can be a natural way to extend the conversation, especially if the episode covers the wine they are interested in.
Ninja tip: Really engage when anyone gives you verbal feedback on your appearance. Ask them what they enjoyed the most and what they'd like to hear next. Giving you important clues about what stories to share on other marketing channels.
If you've ever appeared on Interpreting Wine follow these steps to help increase the reach of your episode among your existing audience and new people. The best thing is that Interpreting Wine episodes have lasting appeal and you can use these techniques months and even years after your episode goes live.
Are you a wine brand or region that's interested in telling your story on Interpreting Wine in 2023? Head to https://winepod.carrd.co/ to register your interest. The power of regional level storytelling in wine marketing: how it can differentiate your wines, save you time at tastings, and support a sustainable and equitable industry
By developing a regional-level story, wine producers can create a compelling and unique identity for their region From Chaos to Connection: How to Improve the Visitor Experience and Build Stronger Customer Relationships at Wine Trade Tastings
I remember one of the first wine trade tastings I ever attended. I was excited to try all of the different wines and meet the producers, but I quickly found the experience overwhelming.
Your content here.
Edit or remove this text inline
Lorem Ipsum is simply dummy text of the printing and typesetting industry
Lorem Ipsum is simply dummy text of the printing and typesetting industry