Don't Get Lost In The Crowd: The Six Wine Stories Your Must Tell To Set Your Brand Apart In 2023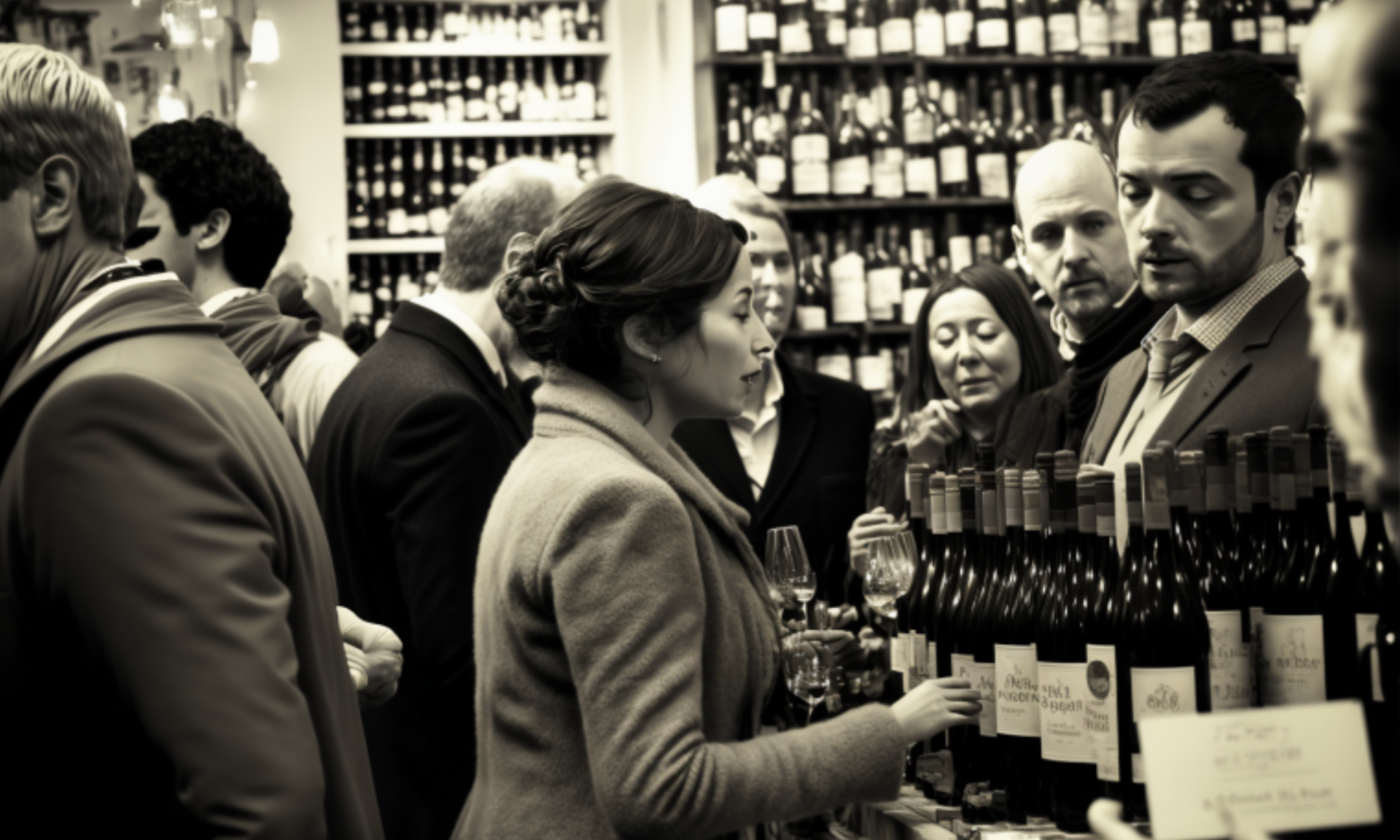 Producing close to 500 episodes of Interpreting Wine podcast over the last half-decade I've attracted listeners from the whole wine sales cycle, including importers, buyers, sommeliers and retailers. One of the biggest audiences I have is in the United Kingdom, more specifically in the capital city, London. Just the market that many winemakers are keen to engage when exporting their wines.
Many wine brands find it difficult to stand out when selling to London as there are so many established brands all seeking the same pool of knowledgeable consumers. It's very easy to feel like a small fish in a big pond. To change this around they need compelling content shared in the right channels.
Today I'm going to look at these topics in turn. Firstly, what are some of the broad challenges of entering a new market. Then, what can you learn from the best performing winemaker podcast episodes when the time comes to build your brand. Finally, why the podcast channel itself is so powerful for getting attention for your brand.
Understanding the local market and audience
Entering a new market can be an exciting opportunity for businesses, but it also comes with a unique set of challenges. From understanding local regulations and cultural differences to establishing a brand presence and finding new customers, entering a new market requires careful planning and strategy.
One of the key challenges of entering a new market is establishing a brand presence and making a strong impression on potential customers. This requires identifying the target audience and differentiating the brand from competitors.
Most wine brands identify their target audience early on. Seeking reliable import partners who understand their product and have the required skills and connections to sell these on.
In addition, businesses must also differentiate their brand from competitors in order to stand out in the market. However, the wine industry is highly competitive, and there are many wine brands that offer similar products. This makes it challenging for a brand to stand out and differentiate itself from competitors. Established wine brands often have a strong presence in the market, which can make it difficult for new brands to compete and differentiate themselves.
In short, you're playing catch-up before you've begun and importers need a compelling reason to invest their time and resources into selling your wines as opposed to anyone else's. It's a buyer's market. But all is not lost, there are established ways to stand out.
Identifying the best content for engaging potential customers
Close to 200 episodes of Interpreting Wine have featured winemakers. Studying the episodes that outperformed the average by up to 400% a clear trend emerged. In addition to quality sound, establishing good rapport and enjoying the experience, these episodes always covered six wine stories, usually in the same order. Tell these stories on all channels in order to reinforce what makes your wines different, even before the wine trade gets to taste them.
Story 1: People – This story focuses on the people who produce the wines, including the winemakers, grape growers, and others who are involved in the process. Highlighting the people behind the wines creates a personal connection with potential customers and shows the human element of wine production.
Story 2: Culture – the cultural traditions and customs that are associated with the wines, such as the local cuisine, music, and art. Giving potential customers a sense of the culture and heritage behind the wines.
Story 3: Geography – the location of the wine regions, including the climate, soil, and other physical characteristics of the area. Highlighting these elements shows how the unique geography of the region impacts the flavour and character of the wines.
Story 4: Geology – including the formations, minerals, and other features of the area. Connecting how the geology of the region impacts the wines.
Story 5: Viticulture – practices used in the wine regions, including how these change based on the grape varieties and vineyard site. Showing the care and attention that goes into producing the grapes.
Story 6: Enology – practices used in the wine regions, including the winemaking techniques, ageing processes, and other factors that impact the flavour and quality of the wines. Showing the expertise and skill that goes into producing the wines.
Why podcasts are so powerful at engaging potential customers
The choice of channel plays its part too, and there are a few reasons why wine brands might consider using podcasts to communicate with the wine trade:
Podcasts allow for in-depth conversations that can explore specific differentiating factors. This can be particularly useful for brands that offer complex or nuanced wines, as it allows them to delve into the details and explain their unique qualities. For example, the average listening session for the Interpreting Wine audience is in excess of 20 minutes.
Podcasts offer a more personal touch than other forms of marketing, as they often involve a conversation between the host and a guest. This can help wine brands establish a connection with listeners and make their brand more relatable.
The audience is highly engaged and interested in the topics being discussed. This can make podcasts an effective way for wine brands to reach a specific, targeted audience. Especially busy professionals based in cities like London.
Podcasts are convenient and portable, as listeners can tune in on their own schedule and on their own devices. This makes them an attractive option for wine brands looking to reach a busy, on-the-go audience.
In closing, the six wine stories provide a mental checklist of the key angles to cover in each channel. Combined with leveraging the in-depth conversation and personal touch that podcasts offer, helps brands be consistent in order to establish a strong presence in the new market, build loyalty and stay around for the long term. The power of regional level storytelling in wine marketing: how it can differentiate your wines, save you time at tastings, and support a sustainable and equitable industry
By developing a regional-level story, wine producers can create a compelling and unique identity for their region From Chaos to Connection: How to Improve the Visitor Experience and Build Stronger Customer Relationships at Wine Trade Tastings
I remember one of the first wine trade tastings I ever attended. I was excited to try all of the different wines and meet the producers, but I quickly found the experience overwhelming. Wine and Storytelling: A Perfect Pairing for Building Stronger Customer Relationships and Boosting Wine Sales
Storytelling is a powerful tool for marketers, and in the past few years, storytelling has become an increasingly important part of marketing strategy and has been used to engage customers and drive sales.
Your content here.
Edit or remove this text inline
Lorem Ipsum is simply dummy text of the printing and typesetting industry
Lorem Ipsum is simply dummy text of the printing and typesetting industry