Discover your export readiness score in less than three minutes.
Receive a personalised report outlining how to increase your impact.
DOES THIS SOUND LIKE YOU?
Responsible for marketing for a winery, region or country.
Importers haggle on price and payment terms before you've reached an agreement.
Concerned about how COVID19 will affect live tastings in 2021 and beyond.
Limited brand awareness in the target market.
WORK WITH INTERPRETING WINE
Interpreting Wine has developed a structured programme to address the challenges you are facing.
Start communicating your winery's uniqueness with clarity, confidence and consistency.
We work with wineries with a big story to tell and help you tell it in a way that will make you irresistable to your ideal import partner.
We have developed a tried and tested methodology to move you through your Wine Export Journey.
For more information access the latest Wine Accelerator Brochure here: www.interpretingwine.com/brochure
Click on each logo to learn more.
"The week after the podcasts were launched every class I walked into there was somebody who wanted to discuss them and we have had direct bookings from the podcasts themselves. Our experience was quick, efficient and purposeful. We plan to do many more podcasts in the future." 
Jim Gore, Global Wine Academy
"This series allows people who were not able to attend our tasting the opportunity to hear directly from the winemakers and learn from the regional masterclasses. We hope it brings a flavour of New Zealand to them." 
Chris Stroud, New Zealand Winegrowers
"Lawrence made the whole process really straightforward and during the (remote) recording sessions he managed to tease great stories out of the guests. We've had great feedback and listener figures too which has made the whole process feel very worthwhile."
Rebecca Fraser, Louis Latour Agencies
"Lawrence was a constant professional, was always open to ideas, changes to plans, and was accommodating to date changes. He also did a great job of editing the content to make it really about the winemaker and about the region."
Doug Marshall, Washington State Wine
"Lawrence is one of the most engaging and effective interviewers I have ever encountered. His thoughtful approach to showcasing a region and its producers leaves the listener wanting to listen to more and to seek out and explore the wines." 
Bree Stock MW

"Lawrence had a great way of extracting an interesting story from my path and journey in wine. The podcast has been a great tool for me to send to journalists and customers alike who wanted to learn more about my various projects." 
Mick O'Connell MW


"I would highly recommend any wine brand or body who wants to get their message out to engaged members of the wine industry to record a podcast or series with Interpreting Wine. The recording process was straightforward and relaxed. "
Anne McHale MW

"My experience as an interviewee is that Lawrence makes the process super-easy. He's a very relaxed host in a way that draws the best out of his subjects. However underneath that, he has researched his subjects thoroughly which ensures that he makes the most of the interview for his audience. "
Sarah Jane Evans MW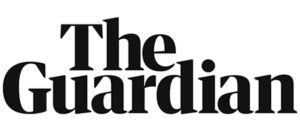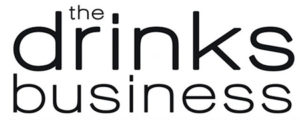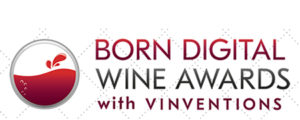 FAQ- CLICK HEADINGS TO OPEN
What is a podcast?
Podcasts are the modern version of the radio; available on demand and wherever listeners are. Podcasts can be accessed with nothing more than a mobile phone and are typically listened to when cooking, exercising or working. The ease of access has seen an explosion in podcast listening in recent years. In English speaking markets, podcasts are especially popular in Ireland, United States, Canada and the United Kingdom.
How many people listen to podcasts in the US and UK?
United States weekly podcast listening currently stands at 80 million, a 17% increase on the 2020 figure of 68 million. (Edison Research 2021)
In 2020, United Kingdom weekly podcast listening stood at 16.8 million. (Statista 2021)
What is Interpreting Wine and who are the guests?
Interpreting Wine is one of the world's premier drinks and hospitality podcasts, specialising in the use of long-format audio interviews and "on-air" tastings to engage the global wine trade.
Previous guests include 19 Masters of Wine and six Master Sommeliers, alongside countless world famous winemakers, chefs, writers and restauranteurs.
Who listens to Interpreting Wine?
Since 2018 the channel has attracted more than 350,000 listens in over 100 countries. 
The US and UK account for the highest share of listeners, followed by Ireland, Australia and Canada.
70% of listeners work in the wine trade, evenly split between male and female and is popular with established industry professionals as well as those early on in their career.
Known for its in-depth exploration of regions, countries and producers, Interpreting Wine is popular among WSET Diploma and Master of Wine students.
How long do they listen for?
On average, over 60% of those who start an Interpreting Wine episode listen right to the end.
2020 was the biggest year in Interpreting Wine's history, during which the channel attracted over 4,500 hours (or 187 days) of listening each month. 
The average listener engagement stood at 22.5 minutes.
How do podcasts compare to print?
Podcasts enjoys several advantages over print publications:
Listeners receive episodes instantly on their preferred device and numbers can be tracked by location.

Episodes can last upwards of 45 minutes, giving more value to the listener.

Podcasting is an intimate format that listeners really engage with. Indeed, 93% of people who listen to podcasts do so alone and 34% of listeners don't do anything else while listening. (Rajar, 2020)

A high quality series can be recorded, edited and broadcast speedily and the schedule is not bound by an editorial deadline.
How do podcasts compare to tastings?
Advantages of podcast series over trade tastings:
Infinitely scalable and can be shared hundreds, even thousands of times without an additional time or product cost.

Recordings can  be repurposed for offline training and presentations, and as source material for social media posts, tasting notes and sales presentations.
What is the ideal length of an episode?
Interpreting Wine specialises in long-format episodes and series, meaning the story you want to tell should be significant enough to fill an episode or series.
One of the Interpreting Wine's most popular podcast episodes of all-time is also its longest ever.
Episode 443, featuring Juan Muñoz Oca of Chateau Ste. Michelle, which lasts over 90 minutes. This aired as part of a three-part Washington State Wine Deep Dive in February 2021.
One month after publication this episode had racked up 684 hours (or 28 days) of listening and ranked number 16 out of 443 episodes on the all-time list.
What makes a good episode?
The power of podcasting is its ability to draw the listener into an intimate and involved conversation.
The audio format demands both insight and passion to maintain the listeners' interest. 
So choose a representative, ideally a winemaker, worthy to be the "voice of your region", heard in all corners of the globe.
What happens should we decide to work with Interpreting Wine?
Once the number of episodes is agreed upon and a 50% advance payment is made, the pre-recording process begins, which involves:
Brainstorming the scope of the series with series sponsor.
Idenitifying the best guests to tell that part of the story.
Introductory call with guests to explain recording process and set a time to record.
Each stage of the process is supported with planning documents.
Please note: any required tasting samples would need to be sent to Lawrence in advance of recording.
What does the recording process look like?
We will record your episode remotely using a dedicated call software that ensures the highest quality possible. It's the next best thing to sitting together at the winery.
It is recommended that tasting samples form part of the interview. Remote tasting brings the interview to life and engages the audience much more than a dry tasting can.
What happens afterwards?
The preparation documents include step by step instructions on how to share and promote your episode to maximise your investment.
I will send you a dedicated monthly listening report for the first three months following publication.
Where can I find testimonials from past clents?
A compete set of case studies, including samples of actual audio coverage, can be found HERE
How do I learn more about working together?
To discuss options for being featured on Interpreting Wine, please book a free, no-obligation video call in my diary HERE
"Helping spread philosophies that direct our actions in the vineyard and the winery."
Dan Rinke, Johan Vineyards
"I hope some folks in England learn about my winery and want to import my wine!"
Brianne Day, Day Wines
DISCOVER WHAT THE WINE IMPACT ACCELERATOR CAN DO FOR YOUR WINERY
The Wine Impact Accelerator is a structured three month programme for ambitious wine producers and regions seeking increased impact in competitive markets.
The course leverages the considerable impact delivered by an appearance on the Interpreting Wine podcast.
Pre-appearance structured e-learning delivers clarity on the messages you want to deliver to your target audience.
During recording you will confidently deliver the messages outlined in the pre-work.
Post-recording you will receive three months support to amplify the messages to an even wider audience via access to industry leaders, monthly accountrability calls and access to the same tools that underpinned the rapid growth of Interpreting Wine.
If this sounds like it could be for you see the latest brochure HERE
Listen to Interpreting Wine on your favourite podcast platform
The two episodes were aimed at the UK and US wine trade and featuredSeresin Estate winemaker Tamra Kelly-Washington tasting through a selected range of  wines, followed by a biodynamics discussion between the Seresin Estate team, invited sommeliers and UK importer Enotria & Coe. 
Feedback was quickly received from one of London's top sommeliers: "They were both so well done and fascinating to listen to, will make sure I share it on to my teams"
PLAY SAMPLE
Lawrence collaborated with New Zealand Winegrowers to provide in-depth coverage of their annual tasting in London. The series featured four winemaker interviews and three masterclasses on major growing regions.
Chris Stroud, Europe Marketing Manager at New Zealand Winegrowers commented: "This series allows people who were not able to attend our tasting the opportunity to hear directly from the winemakers and learn from the regional masterclasses. We hope it brings a flavour of New Zealand to them."
PLAY SAMPLE
Lawrence worked with London based wine importer Davy's to embed producer tasting notes into the sales page of their online shop.
Ben Grosvenor, Head of Private and Retail Sales: "Our retail web pages have been given a big boost by the creation of audio tasting notes and producer profiles, which allow our customers to hear first hand how the wine in their glass is made and enables them to pit their tasting notes against those of the wine-maker."
PLAY SAMPLE
Lawrence worked with Oregon's Willamette Valley Wineries Association (WVWA) to produce an original series covering the region in never before seen depth.
Morgen McLaughlin, Executive Director of the WVWA: "(Lawrence's) thoughtful approach to his interviews has allowed for some very special content that we'll enjoy for years to come."
PLAY SAMPLE
Sam and Charlotte Brown opened Vino Vero, a specialist wine shop and bar in Leigh-on-Sea, Essex and within five years won Drinks Retailing News Independent Wine Retailer of the Year.
The episodes first tell the story behind the business and then introduce three wines that represent their philosophy.
Charlotte explains: "We've talked about Vino Vero a lot in print, but never on a podcast. The feedback has been brilliant."
PLAY SAMPLE
Former principal of the WSET London School, Jim Gore Dip WSET established the Global Wine Academy to help motivated students achieve their best possible results through tasting Masterclasses.
Jim reflects: 'The week after the podcasts were launched every class I walked into there was somebody who wanted to discuss them and we have had direct bookings from the podcasts themselves. Our experience was quick, efficient and purposeful. We plan to do many more podcasts in the future.'
PLAY SAMPLE