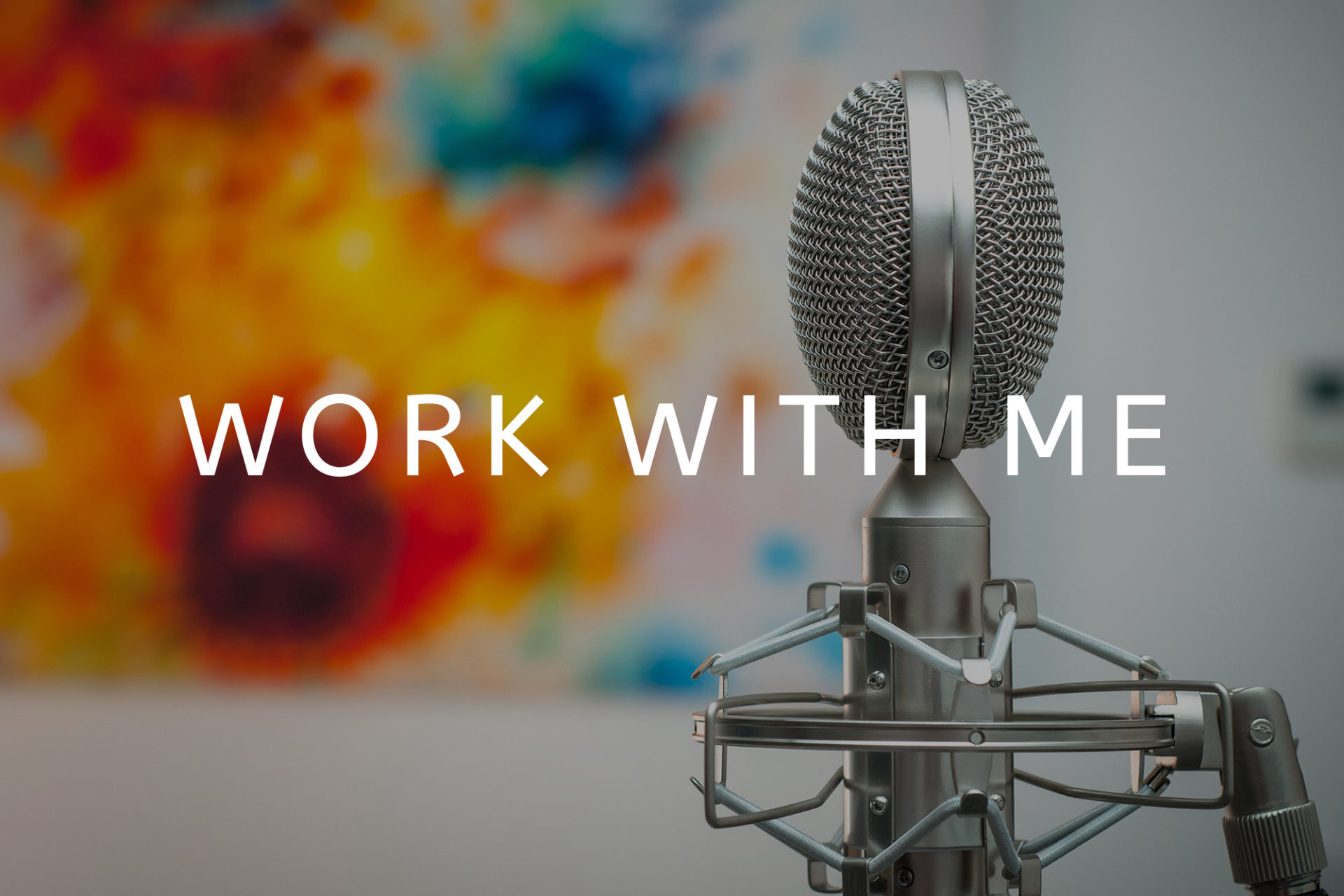 DOES THIS SOUND LIKE YOU?
You're responsible for Marketing at a winery, importer or distributor
Struggling to make the United Kingdom or United State wine trade care about your wines
Failing to stand out and create engagement in social media channels
Losing faith with wine fairs, press articles and influencer marketing
Wishing you could bring the winemakers story directly to your target audience
WHY INTERPRETING WINE?
Wine podcasts let you reach wine professionals at the time and place they want to engage with your story.
Interpreting Wine has grown quickly since January 2018 and each episode generates on average 200 hours of listening among influential wine importers, sommeliers and writers at all levels.
Producing over 400 episodes of Interpreting Wine, I have developed a proven 4 step roadmap to get you talked about.
Step 1. Pre-recording. Shared understanding and documenting. You understand why podcasts are so popular. I understand exactly what makes you unique. I show you how to promote the series and how to get your fans to promote on our behalf. We agree a clear call to action for listeners.
Step 2. Recording Session. Lasts up to 90 minutes per episode. We record remotely on Zoom. We make a real 1:1 connection and capture that in a one-off recording.
Step 3. Post recording. Using everything I know about you and the audience I edit an irresistible 45 to 60 minute episode, turning that 1:1 recording into 100s of hours of listener engagement.
Step 4. Post Publishing. We deliver your series directly to the wine trade. We encourage and incentivise listening and sharing. We measure against the call to action to know when we've succeeded.
WHY NOT BUSINESS AS USUAL?
Placing articles in print publications is not as attractive as it once was and listeners are increasingly turning to digital channels, made for multi-tasking.
PRINT
PODCAST
Instant delivery
International reach
Made for multitasking
Innovative
Long form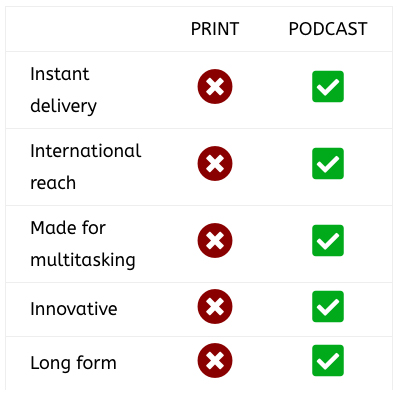 Keen to discover whether sponsoring an episode or series on Interpreting Wine is right for you?

Trade tastings are regularly seen as the only way to reach the wine trade. However, the requirement for physical attendance means that these have a number of shortcomings: 
PRINT
PODCAST
Environmentally friendly
Covid-19 shutdown-proof
Easily replayed
Remote access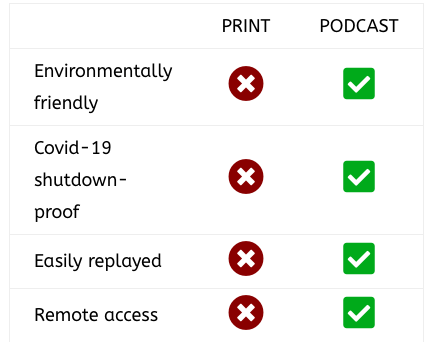 Discover whether sponsoring an episode or series is right for you:
Want to learn more about what podcasts can do for your business?
Find Interpreting Wine on your favourite podcast platform