HELPING WINE BRANDS REACH THE UK AND US WINE TRADE WITHOUT THE FRICTION OF TRADE TASTINGS
FREE TRAINING NOW LIVE
HOW I GREW THE PODCAST FROM ZERO TO MORE THAN 200 HOURS OF LISTENING PER EPISODE AND WHY YOU SHOULD USE PODCASTS TO REACH THE LONDON WINE TRADE
INTERPRETING WINE HAS BEEN FEATURED IN: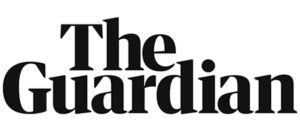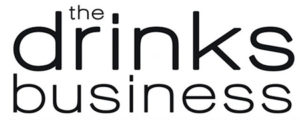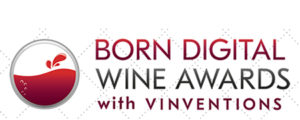 "The week after the podcasts were launched every class I walked into there was somebody who wanted to discuss them and we have had direct bookings from the podcasts themselves. Our experience was quick, efficient and purposeful. We plan to do many more podcasts in the future." 
Jim Gore, Global Wine Academy
DISCOVER HOW TO ENGAGE THE WINE TRADE
FREE TRAINING NOW LIVE
Listen to Interpreting Wine on your favourite podcast platform
The two episodes were aimed at the UK and US wine trade and featuredSeresin Estate winemaker Tamra Kelly-Washington tasting through a selected range of  wines, followed by a biodynamics discussion between the Seresin Estate team, invited sommeliers and UK importer Enotria & Coe. 
Feedback was quickly received from one of London's top sommeliers: "They were both so well done and fascinating to listen to, will make sure I share it on to my teams"
PLAY SAMPLE
Lawrence collaborated with New Zealand Winegrowers to provide in-depth coverage of their annual tasting in London. The series featured four winemaker interviews and three masterclasses on major growing regions.
Chris Stroud, Europe Marketing Manager at New Zealand Winegrowers commented: "This series allows people who were not able to attend our tasting the opportunity to hear directly from the winemakers and learn from the regional masterclasses. We hope it brings a flavour of New Zealand to them."
PLAY SAMPLE
Lawrence worked with London based wine importer Davy's to embed producer tasting notes into the sales page of their online shop.
Ben Grosvenor, Head of Private and Retail Sales: "Our retail web pages have been given a big boost by the creation of audio tasting notes and producer profiles, which allow our customers to hear first hand how the wine in their glass is made and enables them to pit their tasting notes against those of the wine-maker."
PLAY SAMPLE
Lawrence worked with Oregon's Willamette Valley Wineries Association (WVWA) to produce an original series covering the region in never before seen depth.
Morgen McLaughlin, Executive Director of the WVWA: "(Lawrence's) thoughtful approach to his interviews has allowed for some very special content that we'll enjoy for years to come."
PLAY SAMPLE
Sam and Charlotte Brown opened Vino Vero, a specialist wine shop and bar in Leigh-on-Sea, Essex and within five years won Drinks Retailing News Independent Wine Retailer of the Year.
The episodes first tell the story behind the business and then introduce three wines that represent their philosophy.
Charlotte explains: "We've talked about Vino Vero a lot in print, but never on a podcast. The feedback has been brilliant."
PLAY SAMPLE
Former principal of the WSET London School, Jim Gore Dip WSET established the Global Wine Academy to help motivated students achieve their best possible results through tasting Masterclasses.
Jim reflects: 'The week after the podcasts were launched every class I walked into there was somebody who wanted to discuss them and we have had direct bookings from the podcasts themselves. Our experience was quick, efficient and purposeful. We plan to do many more podcasts in the future.'
PLAY SAMPLE